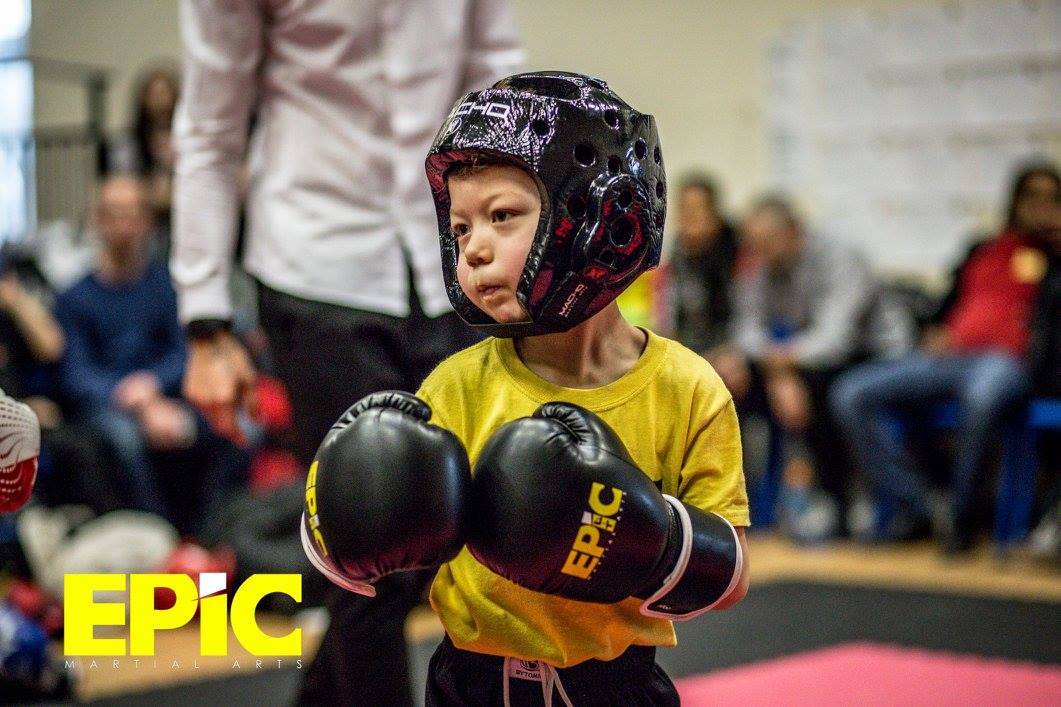 EPiC Lil Dragons & Beginner Kids Interclub – 29 September
This is the 3rd instalment of our 2018 series of beginner level competitions. This is a strictly in-house event for EPIC students only. The event is suitable for beginners from our kids programmes and all lil dragons. It gives our newer and younger students the opportunity to have a taste of the competition experience and start in a safe and encouraging environment.
Students will be matched according to height, weight, age, gender, grade and the amount of time that they have been training. They may have one or multiple bouts on the day and all competitors receive an award for their efforts. The day will also include explanation of the rules and potential competition journey for your children. We will also be showcasing demonstrations from some of our high level junior fighters and refreshments will be available all afternoon.
Doors open at 1.30pm, fighting starts at 2pm.
The cost to participate is £12 and all fees will be collected on the day.
Friends and family are welcome to spectate for free.