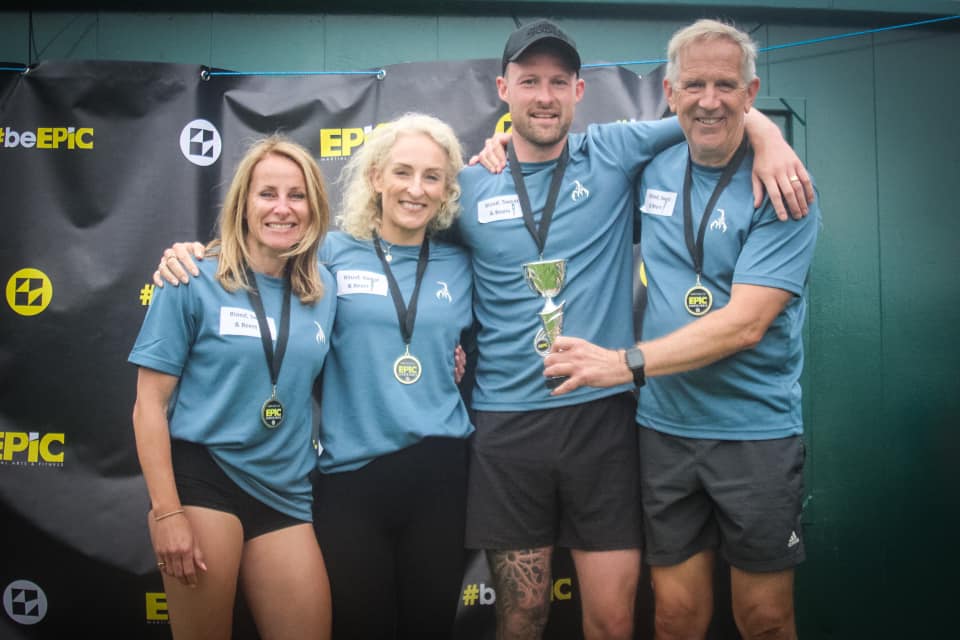 EPiC Summer Games
Back by popular demand… but this time we have found a bigger and better venue to push our teams harder and have even more fun.
This is fitness competition consisting of multiple team events and workouts that will test physical strength, endurance and overall fitness. Each team challenge is structured for all levels as long as you are willing. You can expect to be pushed to your limits at this state of the art outdoor activity centre by all of our friendly EPiC martial arts and fitness coaches. This is another amazing opportunity for our community to come together for day of hard work, fitness and laughter.
Kids (7-13yrs)
9am – 11am
Register as individuals and WE allocate you to teams of 4.
£25 per child
Adults (14+yrs)
10am – 2pm
Register as teams of 4 (2x Male and 2x Female) or register as an individual and we can allocate you to a team.
£160 per team
£50 if you register as an individual
Every competitor will receive a participation medal and certificate as well as bespoke awards and prizes for our winners.