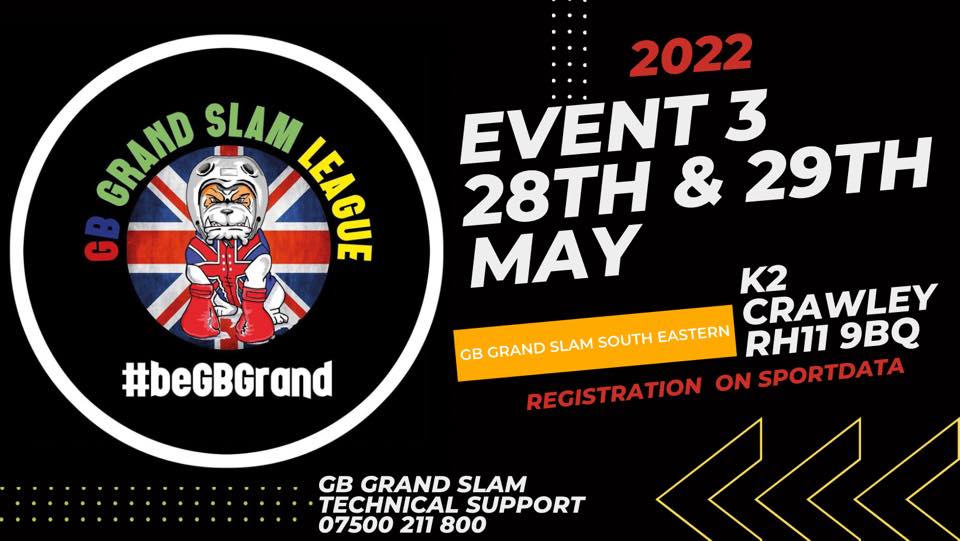 GB Grand Slam Event 3 South Eastern
We will be heading to Crawley and taking an Army for the third leg of GB Grandslam! With such a successful weekend in Bath we are absolutely buzzing to go again on the 28th & 29th of May!
To register for the GB Grandslam please email Andy at: andy@epicmartialarts.co.uk
If you are unsure on which category to enter please speak to your coach before emailing.