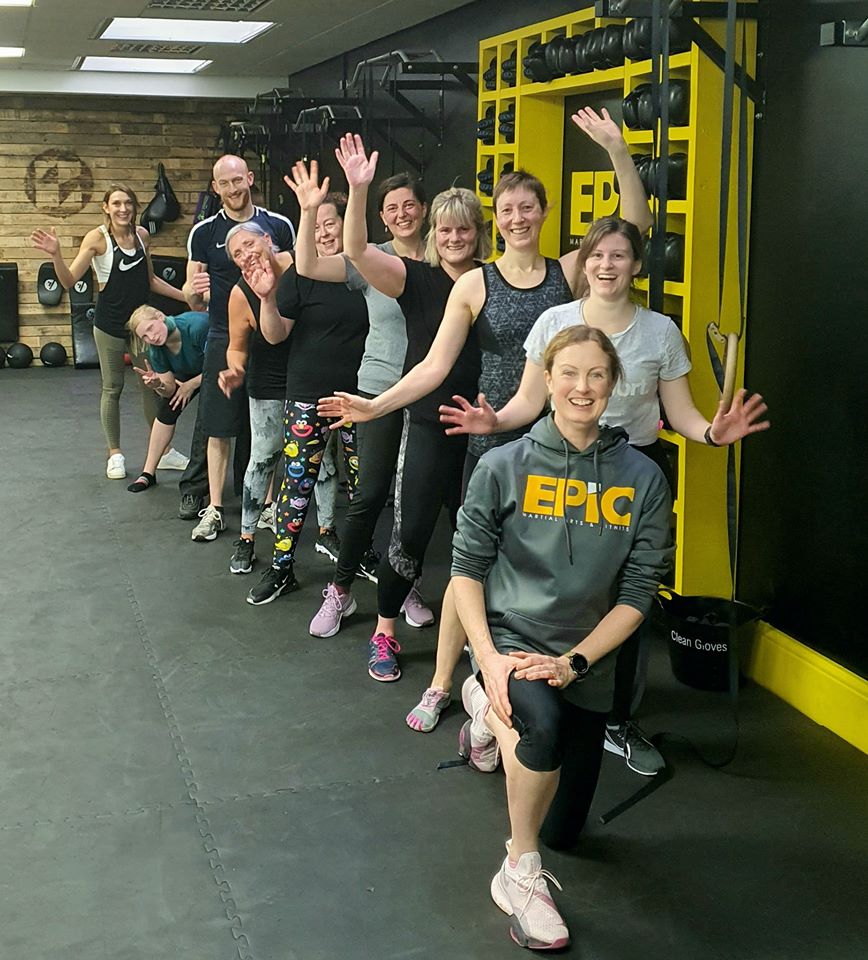 Tessa is EPiC's running coach and OCR event organiser. As a keen runner, regular OCR participant and cardio enthusiast, it was a no-brainer to have Tessa as the coach in this department. EPiC Runners was set up in early 2019 and they have not looked back since with a decent team completing the 2019 edition of Forest Warrior in the Forest of Dean.
Tessa is a qualified personal trainer and also doubles as an administration assistant at EPiC. Tessa has two children who train kickboxing with the club and their journey drew Tessa to start competing at kickboxing competitions. With several regional competitions under her belt, Tessa has also competed at the national competition The GB Grandslam.
During the lockdown in 2020, Tessa signed up to work with the NHS to help support the key workers. This was a very admirable thing to do and drew lot of respect from her coaches and EPiC members.