What do our customers say?
I was hugely impressed by EPiC when my boy joined last year. Very early on I saw him grow in fitness but also in confidence and focus both in the club sessions and outside too. The coaches without exception are excellent and really work well with kids providing sessions exactly suited to the age and abilities in the room. The balance of fun and focus is spot on. I was impressed by EPiC last year, but that was nothing compared to what we have experienced since lockdown began in March this year. I have been blown away by the dedication, support and care this club have shown towards its members. Everyday without fail EPiC have been there. My boy has had daily P.E lessons, kick boxing training sessions, education classes plus cooking lessons, bedtime stories, loads of challenges and a weekly personal check in from the fantastic coaches. Truely they have gone above and beyond and have shown that they are so very much more than than a martial arts club. My boy feels part of something, he feels valued, supported and has got loads of new skills too. This club is simply AWESOME and I couldn't recommend it highly enough.
Danielle & Jamie Sapsford
EPiC has been amazing for my mental health. I go everyday for an hour. I would definitely recommend EPiC if you are looking to start something new. We are one happy EPiC Family.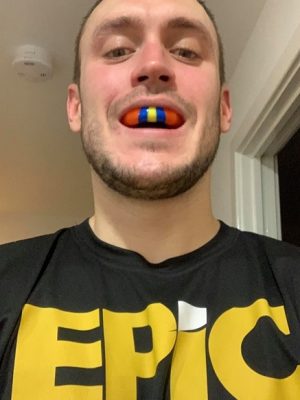 I have been a member of EPiC for 6 months now. EPiC is the most fun & most welcoming gym community I have been a part of.
We really enjoy being a part of the EPiC Family, from day one the team have been super welcoming and friendly. Milan has not only developed his combat skills but more importantly to us the EPiC team has helped develop and shape his character and behavior's. Big thank you to everyone down at EPiC . We look forward to continuing this journey with you.
Welcome to the family. That is what EPiC means to us. Dedicated, professional and inspiring coaches giving 110% to all their students no matter what age or ability.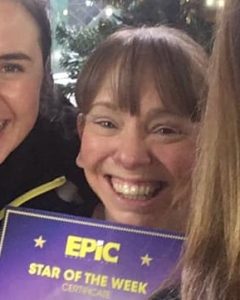 "Two and a half years ago I underwent a partial knee replacement, still have arthritis in the remaining part. A year ago my children's amazing instructors persuaded me to give the class a go. I now do two classes a week (body combat and boxercise). My fitness levels have increased, my knee is stronger and I have lost 31lbs so far. Brilliant classes and instructors."
'Without a doubt, the staff at Epic Gym Portishead are the most friendly and hard-working team around. Always greeting you by name, the coaches are highly personable and dedicated to helping you improve yourself. Outstanding facilities greet you when you enter but it is the sense of community spirit that helps this gym stand out. Learning to box at the gym has been incredibly rewarding and I have seen the best results in years thanks to the expertise of the team.'
Epic lead by example. From the front bettering themselves to better their epic family and anyone else who wants to be a part of the family. They support and engage to help change mindsets and help people live healthier lifestyles. They are welcoming, hardworking and know how to get the best out of you when you dont think it's there.
The Epic Club is not just a place to train, it is an inclusive community, where everyone is welcome, even me! The coaches are all approachable, genuine people, that are ready to help anyone in fitness and even on a personal level. Their continuous high energy, positivity, motivation is infectious. Some of their background stories of how they got to where they are today and their achievements are truly inspirational! These are definitely they type of people I like to surround myself with. I have participated in kickboxing for awhile and the training environment is always enjoyable. I have certainly been pushed outside my conform zone and I realised I can achieve more then I thought. The gym and fitness classes cater to everyone's preference and I absolutely love the classes (however, I really hate the burpees I am made to do!) The cleanliness of the gym is kept to a high standard, which I certainly appreciate. There is so much more I can say about Epic, and I rave about the club at work, trying to get people to join, they think I am on commission! I 100% recommend everyone to come and join the Epic family!
I Joined EPiC Gym back in Feburary. The gym space is brilliant as are the classes. The staff and coaches are like family. I have known most of the coaches for years.I have never met more welcoming and encouraging coaches. I would highly recommend EPiC Gym to anyone thinking of joining.
Make An #EPiC Change Today
Why Wait To Start Your EPiC Journey? book your free trial session now!