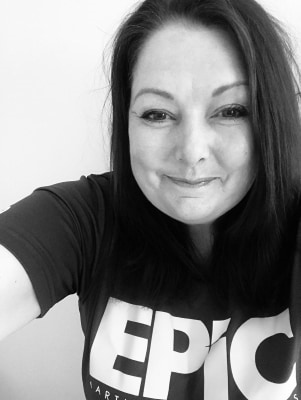 Jane has been with EPiC since it started. Jane is the Sales manager and is responsible for all communications coming into the club in regards to joining the EPiC lifestyle. Jane has a very extensive background in the travel industry in her previous work life and travelled most of the world applying her trade.
Her daughter Alanna trains with the club and has done since she was a Little Dragon. Jane spends most of her time improving processes internally, which keeps the senior coaching team on their toes and the club moving in the right direction. She also helps with training for the gym staff, so that the gym staff are up-to-date with their roles and processes.
As well as being a dedicated and hard-working member of the management team, Jane does enjoy socialising and catching up with her friends and family… including the EPiC family!