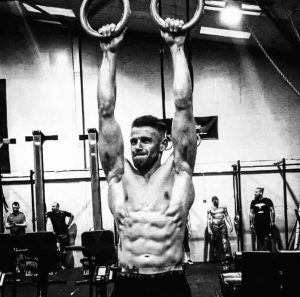 Role: Head coach of strength & Conditioning, Class instructor
background: kickboxing, fitness
nicknames: Palestinian power
Rakan is the kind of coach that everyone seeks. Passion courses through his veins, a never-give-up attitude and a results that speak for their self. Nicknamed the 'Palastinian Power', Rakan hails from Jordan in the Middle East and lives up to his nickname with a robust mentality that has seen him claim 2 British titles and represent Team GB in kickboxing.
Rakan is the co-owner of our full-time EPiC Gym in Portishead and offers top quality personal training, as well as fantastic kettlebell, bodyweight and HIIT classes on the timetable. To top it all off, Rakan is also an ABA qualified boxing coach and offers both timetabled classes and personal boxing/kickboxing sessions!
Never one to back down from a challenge, Rakan trains as hard (if not harder) than anyone and makes it his goal to ensure that he is the hardest training person in the gym! 
Away from his professional life, Rakan enjoys nights in and nights out with his better half Kysia, catching up with the lads and is an avid Manchester United FC supporter!
Notable Achievements/Accolades 
2x WAKO British Champion, Team GB selection 2019, Personal Training Level 3.